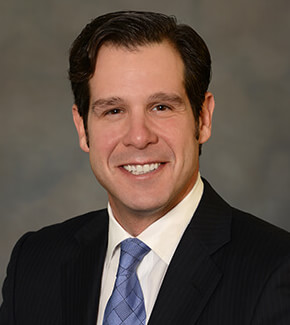 Peter Provenzano
President & CEO
Peter Provenzano is President & Chief Executive Officer of SupplyCore Inc. He has led his family business' growth, which was founded by his father, to be one of the top 20 award-winning Small Business US Defense contractors.
Mr. Provenzano has demonstrated a commitment to innovation and to help shape policy. He is a past chairman of the Small Business Advisory Committee for the General Services Administration (appointed by Congressman Donald Manzullo, IL-16) and has been welcomed to the Captains of Industry round table at the Defense Logistics Agency (DLA). Mr. Provenzano is a strong supporter of the defense industry and founder of the Great Lakes Chapter of the National Defense Industrial Association (NDIA). He champions small business participation in defense contracts as both primes and subcontractors.
In 2012, Mr. Provenzano was awarded the NDIA Kathleen P. Sridhar Small Business Executive of the Year Award for his leadership and strategic impact in the defense industry. In 2017, he received the Excalibur Award from the Rockford Register Star, honoring his community service, excellence and work to make a difference in the Rock River Valley. In October of 2018, Mr. Provenzano received Crusader Community Health's Spirit of Caring Award, an award honoring individuals and organizations from the Rockford community who have demonstrated outstanding efforts in caring for others.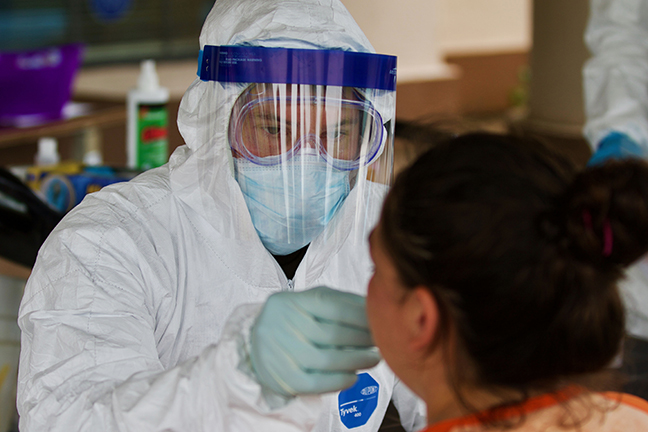 President & CEO Peter Provenzano interviewed by various news outlets, including the LA Times and Reuters, about PPE procurement support
April 2020
In response to SupplyCore's work to procure PPE supplies for the State of Illinois and other communities across the United States, SupplyCore President & CEO Peter Provenzano was recently interviewed by international, national, and regional news outlets. Below are excerpts from each story, including links to the full publications…
May 2019
In 2019, Peter was named a finalist for the Entrepreneur of the Year 2019 Award in the Midwest by EY. The program is widely considered one of the most prestigious business award programs in the United States. It recognizes entrepreneurs and leaders of high-growth companies who are excelling in areas such as innovation, financial performance and personal commitment to their businesses and communities, while also transforming our world.
SupplyCore CEO Peter Provenzano Interviewed by Inc.
October 2018
In honor of SupplyCore being named to the 2018 Inc. 5000, Inc.'s annual list of the fastest growing companies in America, SupplyCore is featured in the 2018 Inc. 5000 Yearbook. SupplyCore's profile article in the yearbook entitled, "Sustainable Growth Equals Strategic Planning," includes an interview with SupplyCore President & CEO Peter Provenzano, who shares the story behind his company's growth…