Base Operations Supply
Sourcing, procurement, and distribution for facility and infrastructure supplies
SupplyCore has a long history of providing supply chain integration solutions to a variety of customers. These efforts are backed by our customized procurement and management systems supporting customer needs from requisition to order fulfillment with guaranteed levels of performance. Our extensive supplier network reduces quote response times and increases productivity, saving time and money. Customers have access to our online e-commerce system, enabling the purchase of materials from hundreds of thousands of catalog items.
Maintenance, Repair, and Operations (MRO) Program
For all our MRO Prime Vendor contracts, SupplyCore provides end-to-end supply chain integration to include:
Sourcing:

identifying, vetting, and qualifying multiple sources of supply for each required item.

Purchasing:

executing purchase orders with our suppliers for MRO supplies, paid for by SupplyCore, per the terms of our agreements with each supplier, using SupplyCore's financial capital.

Warehousing:

managing the full spectrum of warehouse activities including receipt, inspection, storage, picking, packing, and shipping operations; inventory management disciplines such as HAZMAT management, shelf-life management, records and inventory visibility; and quality control.

Transportation:

directly booking shipments—package, LTL, FTL, and container shipments—with destination delivery to unique DoDAAC locations.

Asset Tracking and Order Visibility:

providing customer updates on shipment status and delivery estimates using our Inventory Management System.

Customer Service:

responding to customer questions and concerns, including 24/7/365 emergency response; dedicated Customer Service Representatives are the single point of contact for each DoDAAC customer.

Vendor/Supplier Management:

monitoring supplier performance through Supplier Scorecards with quality control audits and inspections to maintain high quality and timely, accurate shipments of required material from approved, qualified vendors

.
Additional program management services include providing access to customized reports, 24/7/365 emergency customer support and nonconformance resolution, and proven vendor qualification and quality management systems designed to ensure quality, compliant material is delivered within required levels of service. Commodities within scope of the MRO program include HVAC, plumbing, electrical, tools and hardware, chemical/lubricating/ rubber, communication devices, construction,  and perimeter security.
Our current contracts support customers CONUS and OCONUS to include:
Japan

Korea

Alaska

Northwest U.S. (Idaho, Northern California, Oregon, Washington, Wyoming)

Southwest U.S. (Southern California)

North Central U.S. (Illinois, Indiana, Iowa, Kentucky, Michigan, Minnesota, Missouri, Nebraska, North Dakota, Ohio, South Dakota, Wisconsin)

South Central U.S. (Louisiana, Texas)

Southeast U.S. (Georgia, North Carolina, South Carolina, Tennessee)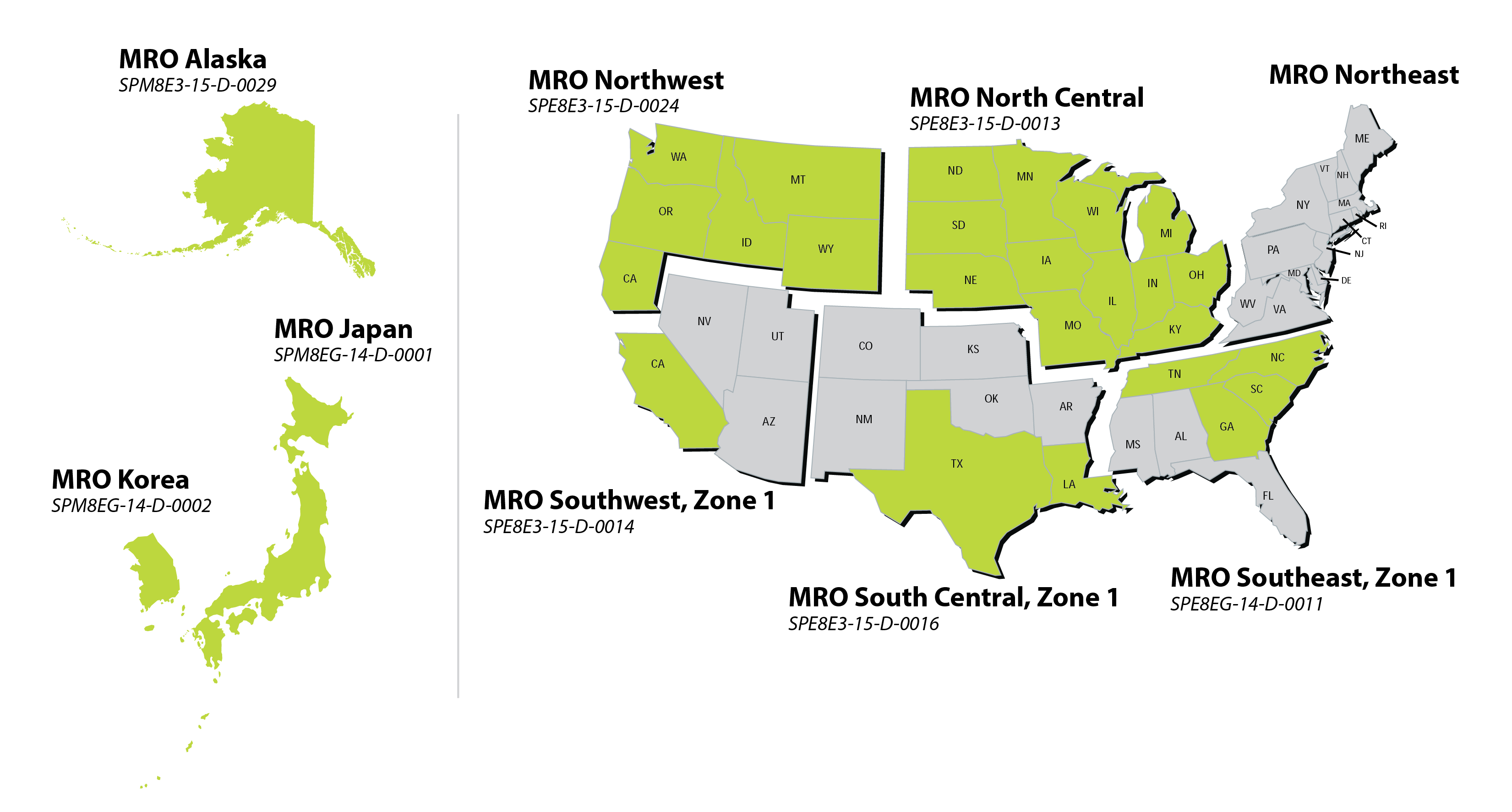 General Supply Solution

In addition to our MRO Prime Vendor contracts, SupplyCore also provides base operations supplies under other programs to customers worldwide. Our solution to support these programs are outlined below.
Global Supply Chain
Our expert team has a demonstrated ability to develop U.S. and local supplier networks, even in austere environments. Sources are vetted by their ability to provide quality services and products. We have strong relationships with large buying cooperatives, commodity-based distributors, and original equipment manufacturers (OEMs). SupplyCore provides products globally and develops local sources to meet requirements.
Warehousing and Distribution
SupplyCore's distribution system features contractual relationships and alliances with manufacturers, distributors, and suppliers. Our flexible and secure system consolidates and distributes material to more than 40 countries on four continents. We help clients optimize freight forwarding services, cross-docking, warehousing, inventory management, and distribution. Customers experience rapid response and reduced total logistics cost. SupplyCore's ability to rapidly adapt to sudden shifts in demand and unique logistical requirements have made us a leader in material procurement and supply chain management worldwide. We make it easy to request quotes for non-catalog and custom items, and we have a dedicated team of knowledgeable buyers to locate parts and find the manufacturer to provide what our customers need when they need it.
Program Management
SupplyCore provides oversight and support down to the project level, resulting in high-performance rates and satisfied customers. With the program's success in mind, we identify and manage cross-project dependencies and solve potential problems before they arise. Our focus on minimizing total cost of procurement makes us a valuable program partner. From supply chain and inventory management, forecasting support and meeting delivery deadlines for parts anywhere in the world, to managing procurement and installation projects, SupplyCore has the ability to deliver services, supplies, and support wherever required.
Complete Performance Accountability
Our robust systems manage and track all activities in real time, allowing for transparency and ensuring complete performance accountability. We have the ability to alter or customize these systems to comply with our customers IT requirements, and our methodology allows for rapid implementation of service-based contracts.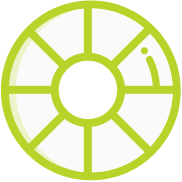 Need a helping hand with your project?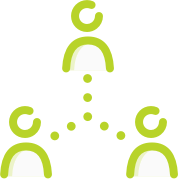 Interested in working with us?