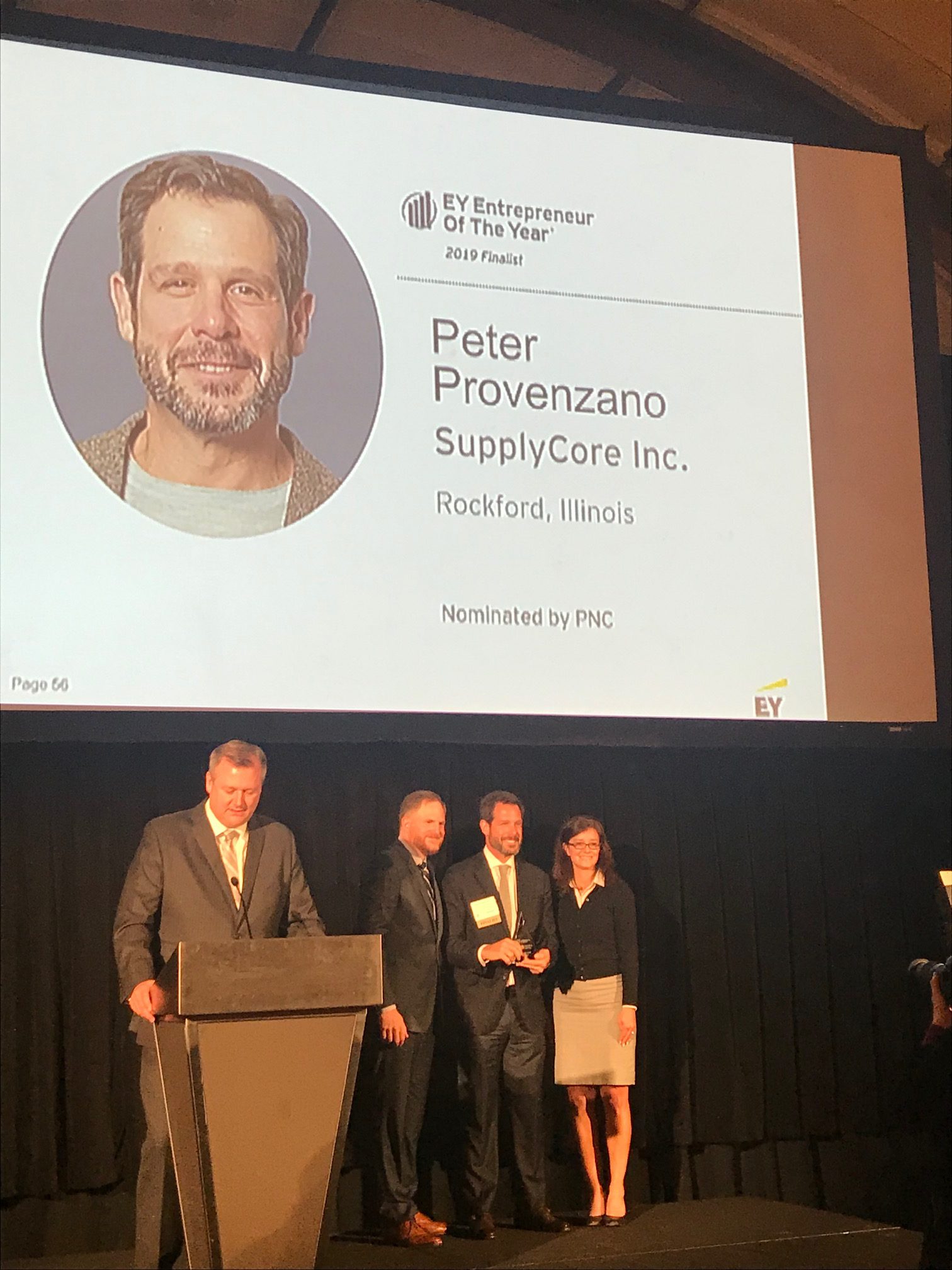 Peter Provenzano, President & CEO of SupplyCore Inc., has been named a finalist for the
Entrepreneur Of The Year
®
2019 Award in the Midwest by EY. Widely considered one of the most prestigious business award programs in the U.S., the program recognizes entrepreneurs and leaders of high-growth companies who are excelling in areas such as innovation, financial performance and personal commitment to their businesses and communities, while also transforming our world. Mr. Provenzano was selected as a finalist by a panel of independent judges and was recognized at the Midwest Finalists' award reception last night. Award winners will be announced at a special gala event on June 12, 2019, in Chicago, Illinois.
"I'm honored to represent our team in accepting this award," said Provenzano. "I've had the privilege to work alongside talented and dedicated individuals and organizations. Collectively we are having a positive impact on our customers and our hometown of Rockford, Illinois, as well as in other communities that we serve."
Now in its 33rd year, the EY program has expanded to recognize business leaders in more than 145 cities and more than 60 countries throughout the world. Regional award winners are eligible for consideration for the Entrepreneur Of The Year National competition. Award winners in several national categories, as well as the Entrepreneur Of The Year National Overall Award winner, will be announced at the Entrepreneur Of The Year National Awards gala in Palm Springs, California, on November 16, 2019. The awards are the culminating event of the Strategic Growth Forum®, the nation's most prestigious gathering of high-growth, market-leading companies.