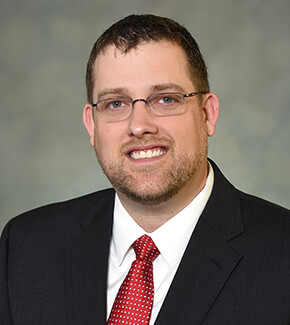 David Franklin
Vice President of Information Technology
David Franklin is the Vice President of Information Technology at SupplyCore. He joined the SupplyCore team in 2005 as a Software Engineer, where he spent 6 years before working his way into a leadership role. As a developer, David was responsible for the architecture, design, and implementation of several key business systems. Prior to joining SupplyCore, David worked in both the residential construction and healthcare industries. In his current role, Mr. Franklin oversees the strategic direction and day-to-day operations of all technology groups within SupplyCore.
David works closely with business development, operations and finance to ensure that information technology services and solutions are available, secure, agile and scalable to meet both current and future business and customer needs. Mr. Franklin is also responsible for all business and technical operations of MPOWR, SupplyCore's strategy execution and collaborative social services software division. David's background in software development is instrumental in guiding the technology roadmap of the MPOWR software platforms. Mr. Franklin holds a Bachelor of Science, Management from Upper Iowa University. In addition, he holds a professional certificate in Executive Leadership from the University of Wisconsin-Madison School of Business.
David is also active in the community, having served on the Board of Directors for two different small non-profit organizations; including over six years as Board President.